What iPad Do I Have?
The quickest way to tell which iPad you have is to check the information found on the back of the iPad. The iPad doesn't need to be on, or charged or even operational. Unfortunately, the typeface used is very small. Look on the backside near the bottom, with a magnifier if needed. 
Hint: You have a magnifier on your iPhone in the Control Center.
Go to:
Settings > Control Center > Customize Controls
Look under INCLUDE and see if the Magnifier is there
If not, scroll down to MORE CONTROLS and add it
Now whenever you activate Control Center, you'll see the magnifier as one of the choices. OR simply take a clear photo of the iPad information, then select it and pinch to zoom
Look for the Model number on the first line.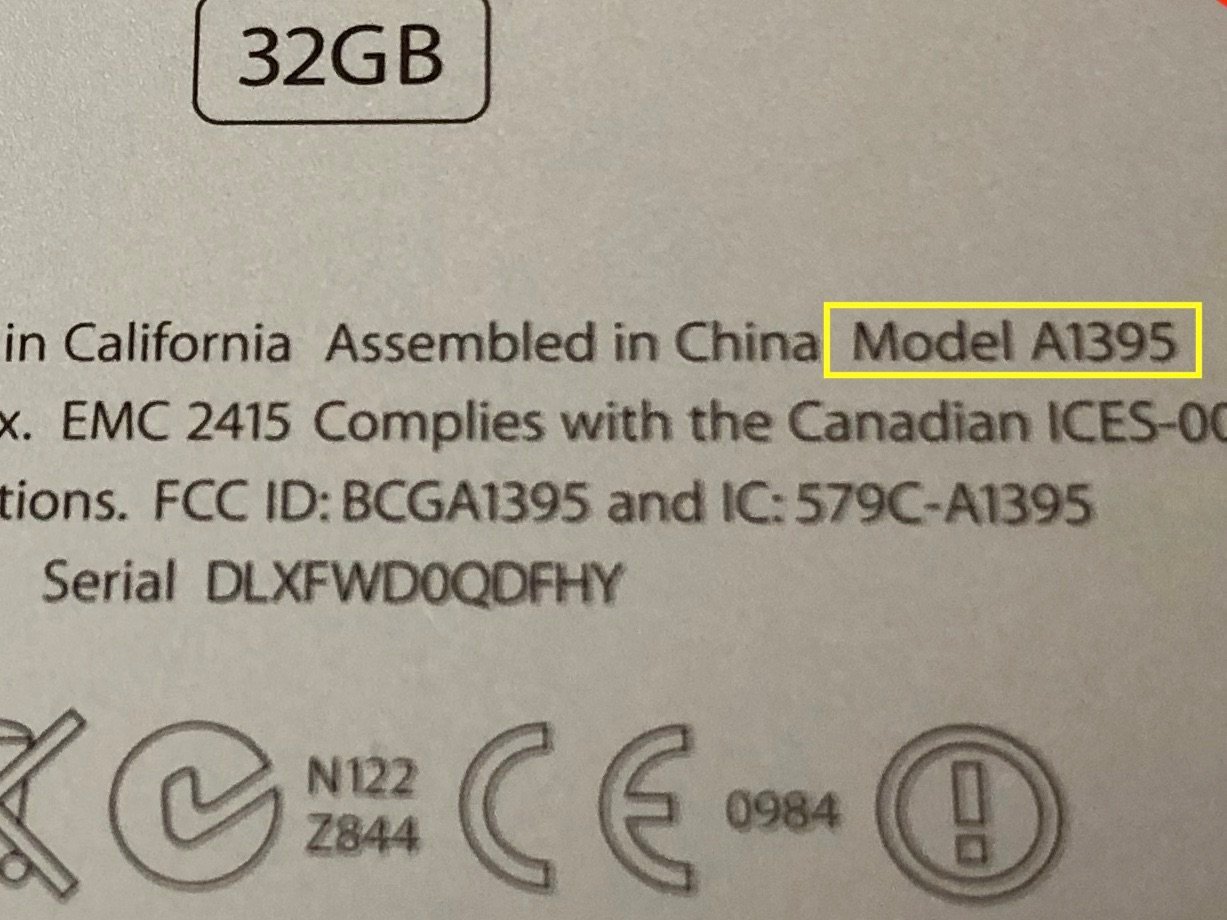 OK, you say. Now I know the model number. But I still don't know which iPad I have. Is it an iPad 2, a 3, maybe a 4? How do I make sense of the Model number?
You can look it up. In fact, you can look it up on a site that has much more information about your particular model. The site EveryMac.com has detailed specifications on virtually every Mac, iPod, iPhone, iPad, Apple Watch, and Apple TV.
https://everymac.com/ultimate-mac-lookup/
Enter your model number in the Identifier box and then select the Lookup button. The EMC number will also work but the model number is more common.
Here's the result of this search: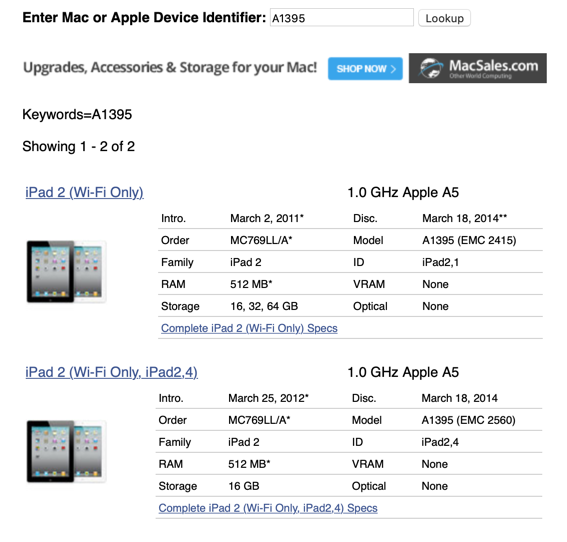 Want more details about your iPad model? Click on the blue link in the results (the last line).
Where else can I find what iPad I have? If the iPad is operational. Go to:
Settings > General > About
Look for Model number in the list under About.
The model number you see here is actually the Apple Order number for the device. You can use this number to look it up on EveryMac.
Follow up with the EveryMac lookup to get more details.